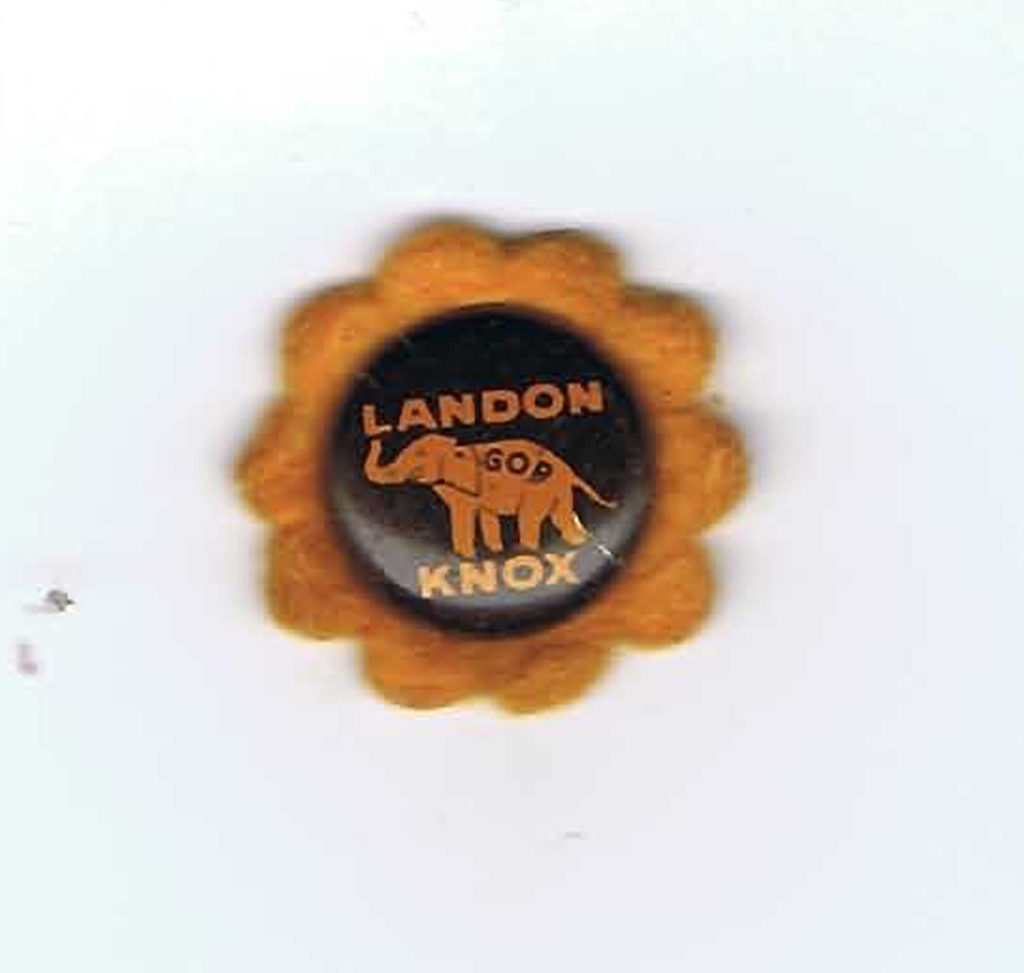 LANDON KNOX Button 1936 vs.
Roosevelt Presidential Election
One of the earliest and rarest political buttons - from the most lopsided, landslide victory of Franklin Roosevelt over Alf Landon in 1936. Landon was from Kansas, thus the unique felt sunflower backing. By winning 523 electoral vote, Roosevelt received 98.49% of the electoral vote, the highest percentage since 1820. (Wikepedia). The above botton was enlarged 8x for clarity.

HISTORICAL POLITICAL BUTTONS -
ANTI - ROOSEVELT
FDR was one of the most popular, successful US Presidents, but he wasn't without his detractors, witnessed by these buttons circa 1940s